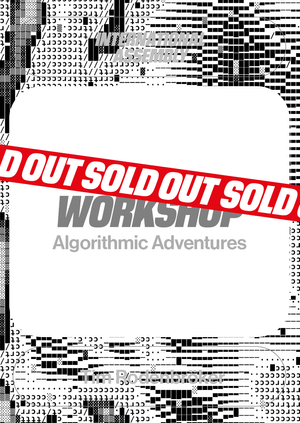 Algorithmic Adventures with Tim Rodenbröker (Online)
3rd - 8th Jun 2022
Add to Calendar
Event Details
Algorithmic Adventures with Tim Rodenbröker (Online)

2-day Workshop
All times in British Summer Time.
Day 1: Friday 3rd June 9:00-13:00 BST
Day 2: Monday 6th June 9:00-13:00 BST
Day 3: Wednesday 8th June 9:00-13:00 BST
This workshop takes place online.
About Tim Rodenbröker

Our world is changing at a breath­taking pace. New technologies cause funda­mental trans­for­mations. Now is the time to get creative! To find new ways to deal with change, digiti­zation and dis­ruption. To develop, discover and evaluate new oppor­tunities.
My name is Tim and I em­power young creatives by tea­ching Creative Coding and Compu­ta­tional Thin­king in the realms of Graphic Design.
Tickets are non-refundable however can be offered to a friend etc.
The workshop will be hosted on Zoom Events. To check Geographic-availability, please get it touch.